Almost everything in my studio now has wheels, or it glides.  For each activity- drawing, painting, cutting glass, cutting tile, mosaicking, teaching- I can quickly re-arrange my studio to fit my needs!
Look at this great little pull-out my handy-dandy husband made for my bins of glass pieces: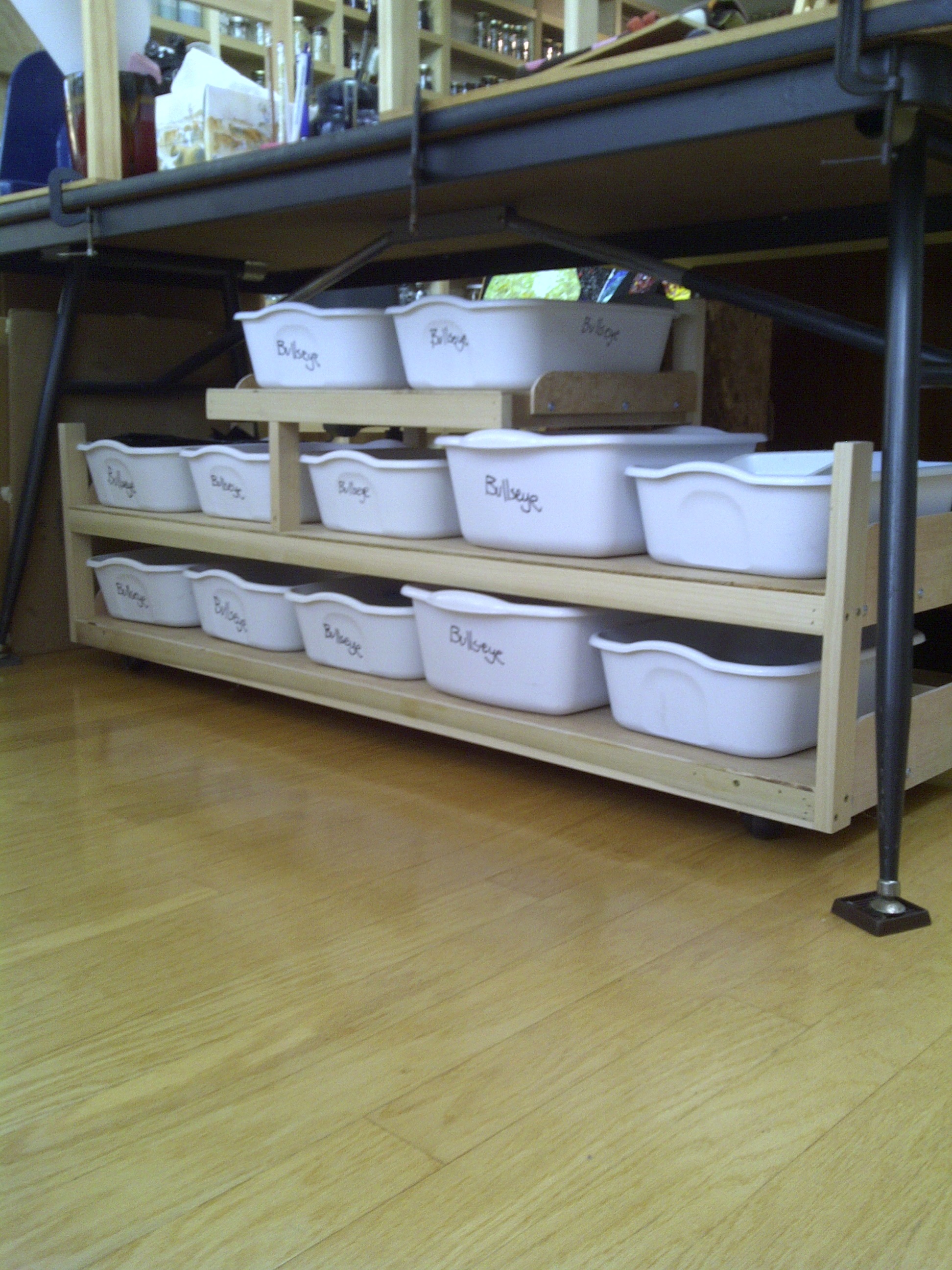 And then there's this glowing light table I bought off a neighbor- a couple of hours' cleaning and refurbishing and I'm ready to trace any drawing I make: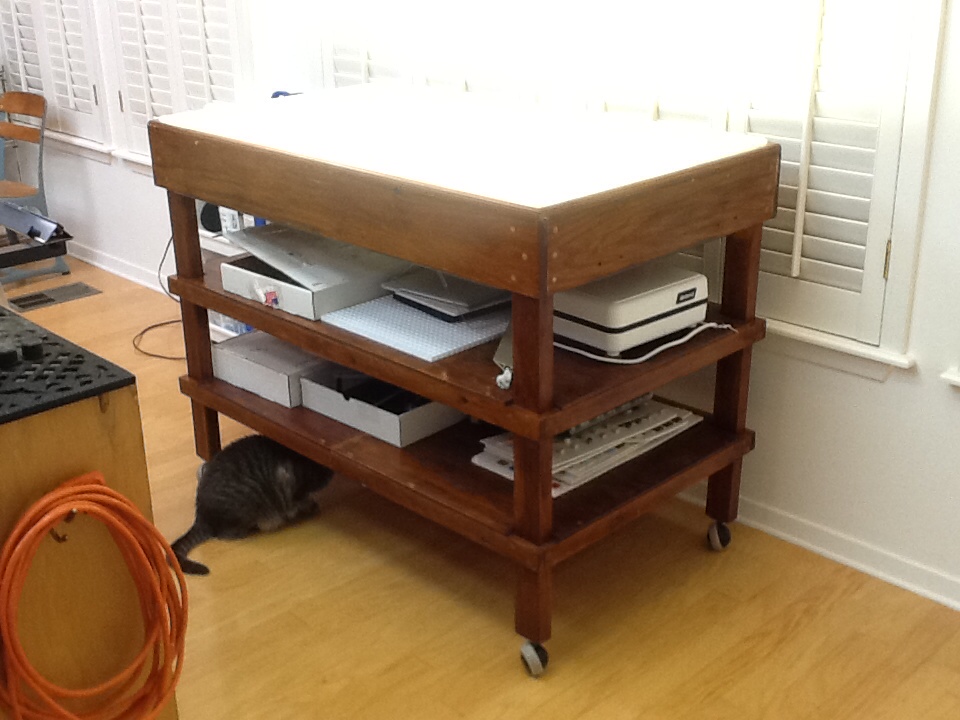 Wheels, glass cutting system storage, and cat brain stimulation device, all-in-one!
Social Share