I am a proud member of the Austin Mosaic Guild, and in the fall, we had this wonderful event I want to share with you.
Each artist who wanted to participate bought a pre-packed bag of tesserae and a 4″ square board (an in-house fundraiser you know) and made a mosaic to trade at our December party.  Here's the surprise:  each artist received exactly the same mix of tesserae; same number, same size, same colors.  It was fantastic to see how varied the trading tiles were when they were all on display!  But, I'm getting ahead of myself.
The rule that saved my sanity was that, in addition to using the material from the bag, we were free to use any other material we wanted.  Naturally, I chose to include some of my bead collection, as well as my hand-made glass fusions.  And, naturally, I went vertical.
Fortunately for me, I have a friend who likes my eccentric mosaic style, so she selected my piece and I was not the leftover kid after the ball players had been divvied up in teams.
Here is my trading tile that was revealed at the December party: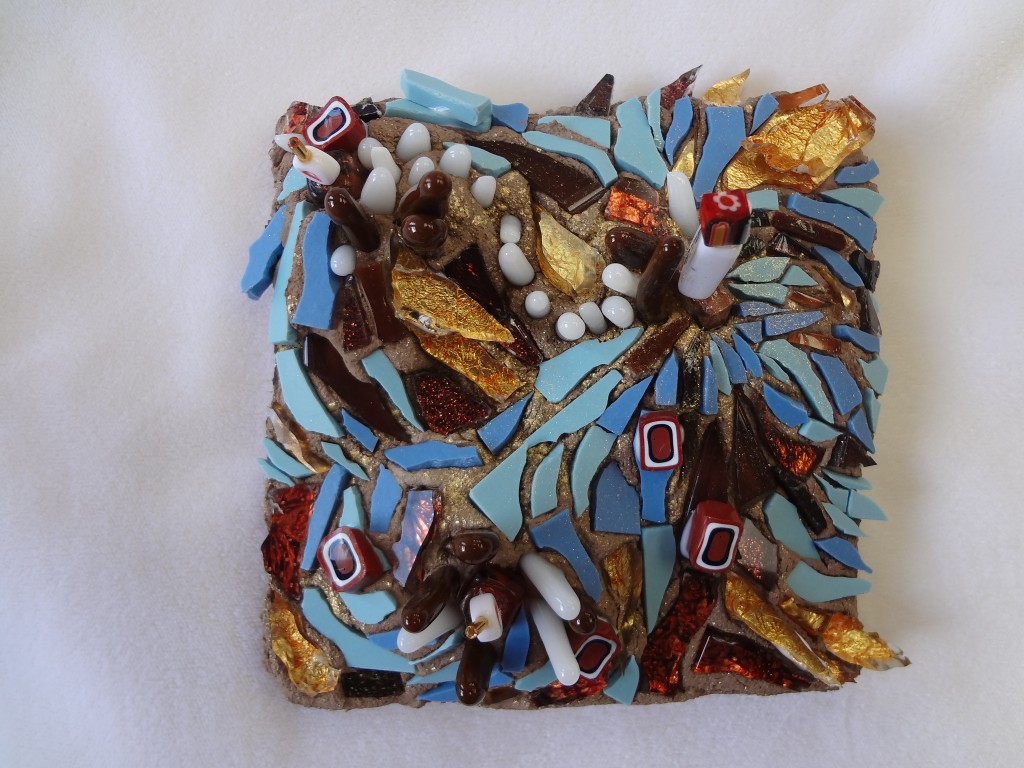 In case you couldn't tell, I was creating three little hills upon which you could attempt to seek refuge from the rising chaos.
4″ x 4″  by Lynn Bridge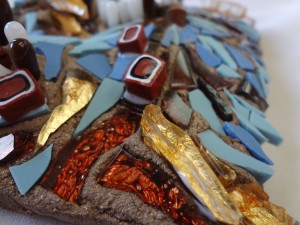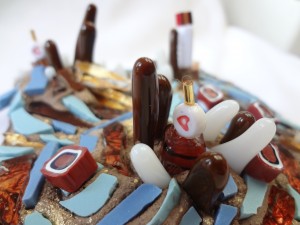 I guess I thought of planetary chaos when I saw the bag of blues and browns.  What would pop into your mind if you were the one opening the bag?
Social Share