Three blogs.  Three blogs I write.  Three is too many for me, but there is good reason I have three.
The first blog is this very one, started in 2009.  It is about art, or about ideas that relate to the art I make.
The second blog is called The Home Archaeology Report and it gives exposure to old photographs and letters from our family collection.  A number of previously-unknown relatives have discovered our relationship through this blog, which is a surprising development.
The third blog is new this year, and is yet another art blog, but on a very specific piece of art-"The Feeding of the Five Thousand" -being created at University Presbyterian Church in Austin, Texas.
Three blogs are hard to maintain, which is why one or another of them is languishing at any point in time.  But, overall, I think each collection of posts is worth your time.  I put a lot of thought into each as I'm writing and selecting photos.  I have you in mind as I'm working.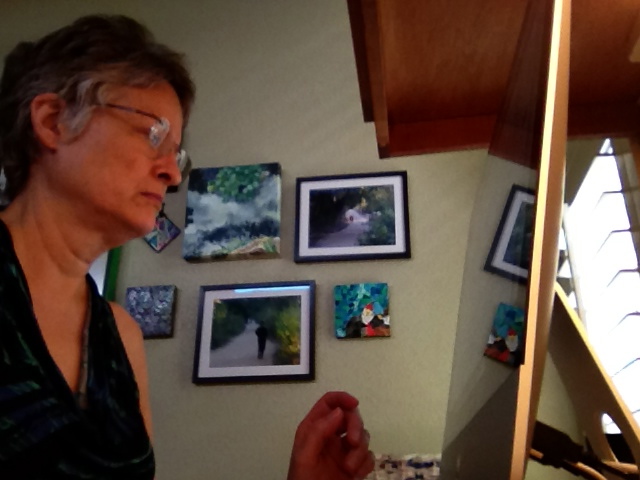 Social Share